If you could describe in one word how your week went this week, what would that word be? Tweet @newhaircut with your word, and we'll pick the best and send you a $10 iTunes gift card. (Or Google Play if you're with that other guy) Here's what we caught for the week. And no, we can't win our own prize. #inboundmarketing
Best of the Week: Inbound Marketing FTW
How to Write the In-Depth Articles that Google Loves
Our friends at Copyblogger really nailed this. It's super in-depth and something I recommend bookmarking. According to a recent Google study called Daily Information Needs, ten percent of people might want detailed, long-form information from search. On August 6, 2013, Google announced the inclusion of in-depth articles in search results on broad search terms like cheese, investment, chess, terrorism, football, censorship, or abortion. Make notice.
10 Super Powers of the World's Greatest Social Media Marketer [Infographic]
Social media is no longer a cool toy marketers play with in their free time. Today, social media is an integral part of the marketing tool box for your company and your website. The great team over at MarketingProf's put together this powerful (pun intended) infographic of 10 super powers they believe the caped crusader of social media marketing could claim.
The Power of Responsive Web Design in a Mobile World
45 percent of businesses still do not have a mobile website or app. Of that 45 percent, only seven percent have built mobile apps and around a fifth, 21 percent, have implemented both a mobile-optimized site and a mobile app. You can remove New Haircut from that list. Want to get your website to mobile-optimized status? Shoot us a hey!
Foolproof Formulas to Turn a Cluttered Twitter Stream Into Real Business
In one second on the Internet, there are more than 6,000 tweets. That's 360,000 tweets per minute. There was a great post from Hubspot this week that discussed turning your twitter stream into real business. Odds are you recognize the potential that each of these social interactions have to advance your business and solve customer problems. The challenge is finding them and converting them into real business relationships. How you handle a given tweet will depend a lot on the person on the other end of it — who they are and where they are in their decision process. Here are a few tried and true examples to help you make the most of your interactions on Twitter.
Dribbbler of the Week: Han Wang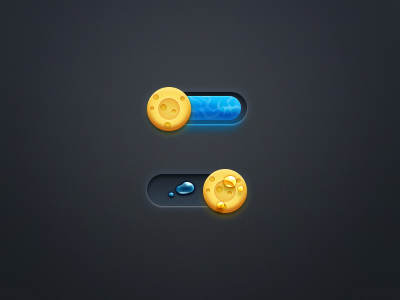 Shit like this is just super creative. The minute details of your site, like this for example, really can set you apart in the design world.
New iPhone Rumors Can't Carry Apple Anymore
I wrote over on SiliconANGLE this week something that ruffled a few feathers. Is the Apple + iPhone fandom wearing thin to anyone else but me? I was one of the biggest Apple fanboys ever, heck I still wouldn't purchase a smartphone, tablet or computer from anyone but Apple. With that being said though, I find myself less interested with product announcements. A company that was built on innovation has seemingly let the rest of the smartphone world catch up with the iPhone, and from what we know about Apple's next iteration, the biggest point of differentiation is still the user interface. Let me know your thoughts: agree, disagree?
How To Kickoff A Free To Paid Conversion Strategy (Now With More Revenue!)
If you sell any kind of product or service, there is a lot to glean from this piece from our new friends Evergage. Rob talks about how you can have droves of people following you on Facebook and thousands of newsletter subscribers, but those people won't do you any good if you're not converting them into paying customers. The post shares three ways of turning free users into paid users. Again, bookmark.
A Quick Guide To The Metrics and Quality Signals To Use When Link Prospecting
Title pretty much says it all. Bookmark. Enjoy.
Kraft Flips the Bird to One Million Bitchy Moms With Return of Zesty Guy
I'm quickly becoming a fan of AdRANTS: Oh how we love when a brand says FU to a cause group. When Kraft gave us Zesty Guy a couple of months ago, members of One Million Moms were none too pleased about an image of naked Zesty Guy with a table cloth over what appears to be the dude's partially erect penis. Did they go back to the well? You tell us.